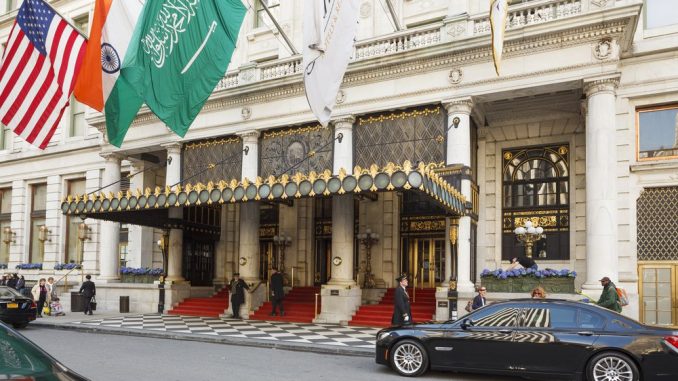 Is Travala the best booking platform to book hotels ? In think yes, and here is why i think so. 1st is their very huge offer of hotel rooms, with access to providers such as HotelsPro, HotelDO, Restel, HotelBeds and many more on board, there's no wonder Travala can offer access to 567,928 Properties in 82,311 Destinations across 210 Countries. So practically there is a hotel room waiting for you anywhere you may want to go.
But there are many travel booking websites with a large offer so what makes Travala stand up ? Well, you can use crypto currency to book hotel rooms! Many people think crypto is something that stays in computers with no value in the real world. A big surprise! You can use your crypto currency to book vacations, flights and hotels.
And the final strong point is their interface and affiliate model. What i love about Travala is its ease of use and the user experience it provides to customers that might not know a thing about cryptocurrencies. With a familiar interface akin to the likes of big centralized players such as Expedia, Priceline, etc, it's more of the same on the design front (which is a good thing).
Did you tought that your Bitcoins are useless ? Wrong! Here are some awesome hotels where you can book with Travala! Located on Cheyenne Lake at the foot of the Colorado Rockies, The Broadmoor is an iconic luxury property covering a vast estate of over 3,000 acres. Guests can choose to stay in one of the 779 rooms and 107 suites, rent one of the two brownstone villas, or choose "The Wilderness Experience" and stay in one of 10 rustic cabins at The Ranch at Emerald Valley. This lavish property offers a vast range of services and amenities, with eight on-site restaurants, three swimming pools, three hot tubs, three golf courses, multiple tennis courts, a full-service upscale spa, state-of-the-art fitness center, and 25 shops and boutiques. There's also a wide variety of outdoor activities, including rock-climbing, fly-fishing, horseback riding, tennis, and cycling. Overall, guests rave about experiencing the Broadmoor's luxury on a grand scale, though some find its traditional style full of floral patterns a bit dated.
And a few more awesome hotels where you can book rooms with Travala using your crypto currency! The Westin Excelsior in Rome: Rome is a city with full of romance and elegance. No wonder sophisticated hotels can be found in Rome. Westin Excelsior has majestic rooms which will make you fall in love and don't want to leave once you stay. Good thing some rooms are affordable to stay-in so even average people can manage to check-in. If you want a cheaper option, then Villa La Cupola suite is best for you. This two-story hotel has a perfect combination of indulgence and privacy. You can surely enjoy the blend of classical style with innovative technology gadgets when you're in Rome. Book your hotel now on Travala and get 20 USD sign up bonus!
Travala enters 2019 looking to sustain momentum while distinguishing itself from competitors, ultimately becoming the center of discussions both inside the blockchain industry and in the wider travel landscape. With more than 500,000 properties in over 200 countries, Travala has some of the cheapest prices you will find. When you register, you will get $20 reward back for a booking of $50 or more. This promotion will expire 90 days from when you register.