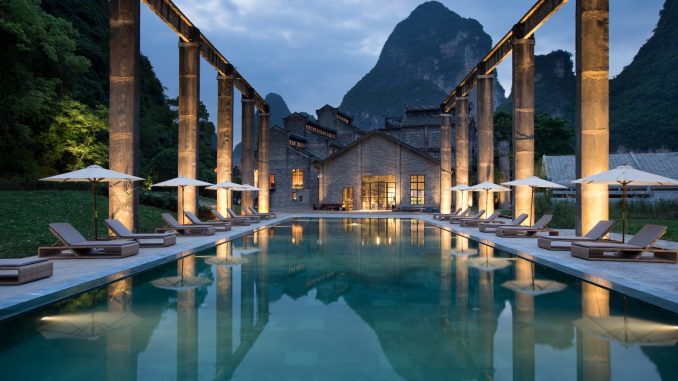 Europe's top yachting locations? For more Mediterranean finery, start at the cosmopolitan beach resort Bodrum which is situated along the glistening Turkish Blue Coast and make your way to the sun-drenched Greek Dodecanese islands. This part of Europe is known for its ancient amphitheatres, rocky coastline and sunken villages. Stop off at one of the countless bays to swim or snorkel, and make sure you include a stop to at the traditional island of Leros. Other island highlights include Aspronisia, Tiganakia & Marathi which are all serene and unspoiled.
Chartering a luxury yacht through jaw-dropping locations is certainly one of the greatest thrills a person can experience – there's no question that having your hair tussled by warm summer breezes on still turquoise oceans is something truly special. But, with so many gorgeous options around the world to visit, choosing the right one can be tough. Should you tour the Mediterranean, stopping in at quaint islands along the way, or visit some of the world's whitest beaches in virtually unknown spots off Thailand? There are countless locations that demand to be visited, so to help shed light on what might be the perfect destination for you and your crew, read on to learn a little bit more about some of the most special places the world has to offer. Discover extra details at intersailclub.com.
The Ionian Islands are a great choice for a yacht holiday – as the sailing time between islands is short. Sailing here is also well sheltered, with easy holding anchorages. This allows for more time to be enjoyed onshore. The Ionian Islands include the legendary Corfu and Paxos, among 5 other islands. Each destination here is loaded with its own unique charm and drawcards. Between the sheer natural beauty and the wonderful Greek towns – the Ionian Islands is always a favourite cruising ground in this country.
Yachting tip of the day: After a few honeymoon years, a boat's fuel gauges, often inaccurate at best, tend to suffer from a high mortality rate. When push comes to shove, you can't beat an old-fashioned dipstick. Given a sensible allowance for fuel slopping around in the tank at sea, a dipstick is the most reliable measure you'll get. A threaded hole on top of the tank with a piece of rod welded across the plug so it can be hand-tightened onto a rubber washer makes the ideal access point for the stick. If you can't arrange this and the filler pipe has a bend, a flexible steel tab like an engine-oil dipstick will usually get you there. You can calibrate the stick in harbor by running the tank almost dry, then topping it right up, marking the stick at every 5 gallons. Nobody did that for your boat's fuel gauges. If they're anything like the one on my car, you think there are hundreds of miles left until the needle suddenly hits the stop.