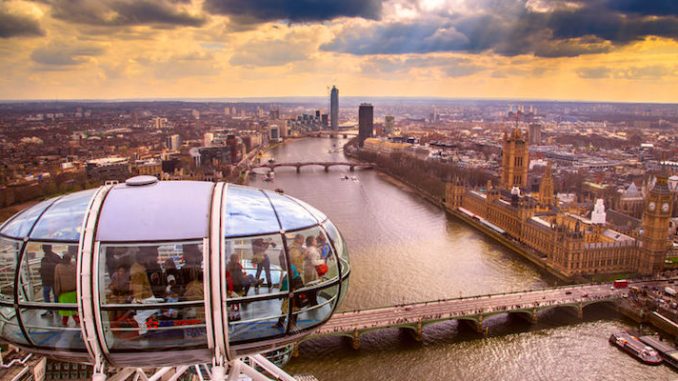 A serious question than all travelers ask themselves: Is tap water in London safe in 2020? In this article we will see that London's tap water is safe to drink so you have nothing to worry about and focus on visiting London's amazing travel attractions. And we will also give you an overview of the main London travel attractions you can see!
Bacteria are very common in drinking or tap water. These microorganisms can find their way from contaminated ground source reserves or mould from your building's piping. The most common types are Clostridium perfringens, Coliform bacteria, E. coli and Enterococci. Understandingly the regulatory limit of these bacteria is 0 per 100mL according to the WHO guidelines. Out of a total of 403 samples collected, no trace of any of these bacteria were found.
The TDS level of water refers to the Total Dissolved Solids present in the water. These solids can range from trace minerals such as Calcium, magnesium and potassium to heavy metals such as copper or mercury. The TDS level is commonly considered as an indication of London water hardness. The higher the TDS value is, the harder tap water is in London. The WHO prescribes that the water is excellent if less than 300 mg/litre; good, between 300 and 600 mg/litre; fair, between 600 and 900 mg/litre; poor, between 900 and 1200 mg/litre; bad and unacceptable, greater than 1200 mg/litre. The data provided seems to indicate that all these metrics are present in safe quantities in London. Find even more details on https://www.skumaltd.co.uk/is-london-tap-water-safe.
And now let's move on with the funny part, the travel attractions! First up, there's the largest Royal Park in London — Richmond Park. This park is located a fair way southwest of the city and makes a great day trip from London, especially if the weather is pleasant. This space is world-famous for being home to 600 wild deer. Keep an eye out for these majestic creatures, though don't get too close — especially over summer — when mother deer will fiercely protect their young. Richmond Park also has a wonderful view of St Paul's Cathedral from a vantage point on the western side of the park. It's so big you could walk for miles within the park's many walking trails. Being so large, Richmond Park can be accessed from several train stations — it's about a 20-minute walk from Richmond tube station (District line and London Overground). You can also take a Richmond train from Waterloo station and get off at Norbiton and then a 15-minute walk from the south edge of the park. Richmond Park is open from 7 a.m. in summer and 7:30 a.m. in winter, closing at dusk each day.
Have a magical day out with a behind-the-scenes tour of the Harry Potter films at Warner Bros. Studio Tour London The Making of Harry Potter. See first-hand the sets, costumes and props used in all the Harry Potter films, and step inside some of the films' locations including the Great Hall, Dumbledore's office and Hagrid's hut. It's the ultimate Harry Potter experience! Book in advance for one of the bestselling London tours. Buy a 24-hour ticket and enjoy the freedom to hop on and off the sightseeing buses and explore some of London's most famous places, such as Tower of London, Buckingham Palace, Westminster Abbey, St Paul's Cathedral and Trafalgar Square.
Drinking water is very important for a tourist. We recommend the strongest and most durable glass bottle on the market, ideal for your daily adventures. Skuma water is balanced and consistent in alkaline mineral composition every use: calcium, magnesium, potassium, sodium, chloride, sulfate. Whether you are at home or on actively exploring your surroundings, Sküma stays with you wherever you wander. Engineered with an advanced multi-step filtration system to create the purest water, no matter its source. See even more information on this website.