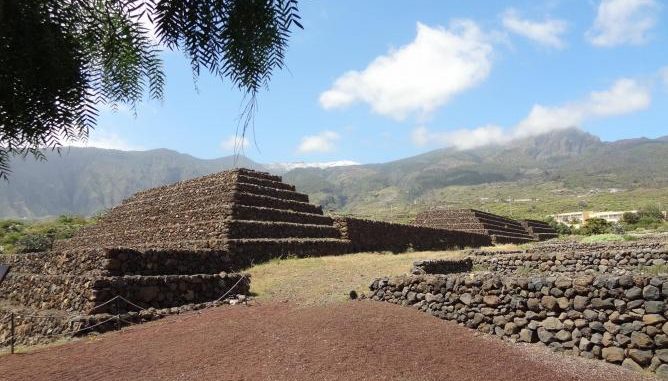 What can you see in Tenerife and Spain and the region weather? Tenerife, in the Canary Islands, is a year-round favorite holiday spot for tourists from across the globe. It is not only a place to enjoy beautiful scenery, extreme sun rays and ocean waves, great bars and restaurants; but Tenerife is attractive for its natural resources and secluded getaways. Below is an extensive guide to top ten activities in Tenerife, including both unique and more touristy things to see and do on the island.
There are plenty of whale and dolphin watching tours leaving from the south west of Tenerife around Playa de los Americas and Los Christianos, and Costa Adeje. Tenerife is one of just four places in the world that plays host to a colony of whales that don't migrate, so tourists have an opportunity to spot whales whatever time of year they visit. There are around 27 species to be found in Tenerife's waters. Tenerife has nine golf courses so keen golfers can enjoy a round under the sun when they visit the island on holiday. The best courses in Tenerife are Abama Golf Resort, Golf Costa Adeje, Buenavista Golf, Golf Las Américas and Golf del Sur.
A whale watching tour off the coast of South West Tenerife is one of the best ways to watch whales and dolphins in their natural environment. Bottlenose dolphins, Sperm whales, Pilot whales and Risso dolphins are all resident in the waters around the Canary Island with other species such as the Killer Whale, Minke Whale and the Striped Dolphin occasionally migrating into the waters. You may also see turtles, sharks, osprey and kestrels. Museums in Tenerife can often be overlooked, but The Museum of Science and the Cosmos (MCC) in La Laguna is one of the most important in Spain and worth a visit. The museum delves into the world of science and astronomy combining traditional museum exhibitions with interactive displays, demonstrations, astronomy evenings, a planetarium and fun activities for all ages. Find additional info on https://tenerifeforum.site/tenerife-weather/.
Aqualand is usually best suited for people traveling with younger kids, as they also have included access to a dolphin show in the same price. People usually recommended Aqualand over Siam Park because they had more attractions for younger kids, but Siam Park has recently opened a brand new area for kids, so we really prefer Siam over Aqualand, but it's good to know that you have options. Loro Parque is considered to be the best zoo in the world, as it was voted on first position by Tripadvisor users who have visited. We have visited Loro Parque several times and we loved it every time, all the animals are well taken care of and they have several shows that you can attend.
For travellers looking for an alternative to the island's black sand beaches, Playa de Las Teresitas is one of the best golden sand beaches in Tenerife. Located north of the village of San Andres municipality of Santa Cruz de Tenerife, the beach has calm water suitable for swimming all year round. The bright yellow sand was imported from former Spanish colonies in the Sahara. This is a great beach to spend the day at in Tenerife because there are plenty of amenities, such as showers, cafes and disabled access. Tenerife's cosmopolitan capital Santa Cruz is home to some of the top things to see in Tenerife in terms of city sightseeing. Discover additional information on https://tenerifeforum.site/.