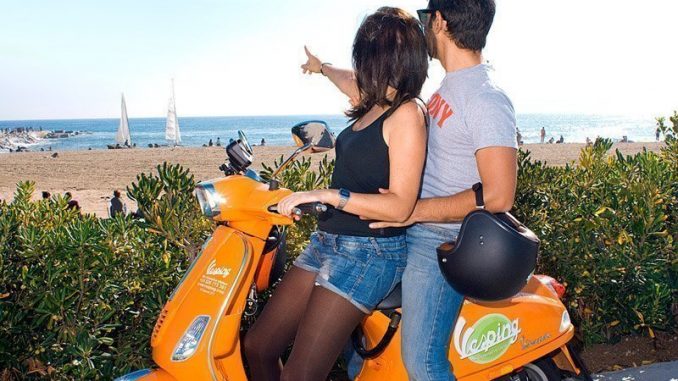 When referring to a means of transport for holidays very few think of motorcycles. However, these are a perfect alternative to break the routine, get in direct contact with nature or avoid the traffic problems that big cities have. In addition, insurance for renting a motorcycle will be a much cheaper solution than renting a car.
From Madrid to Formentera: Two ways to live the holidays
In Spain there is no shortage of places where you can rent a motorcycle or a moped, practically in all tourist sites, regardless of whether it is a sea or mountain destination, you will find a rental agency. However, to be sure that your trip will go smoothly, it is better not to leave anything to chance. You can search through the Internet for companies that rent motorcycles, assess their prices and see where they have the most convenient delivery points.
If you are planning a trip to islands such as Formentera or Fuerteventura, renting a motorcycle is almost a mandatory task. Most of the Spanish islands are relatively small but not so much to move on foot or by bicycle. In addition, public transport would take a lot of time from your vacation so the best alternative is to move with a motorcycle. The roads that go from one end to another of these islands are usually not very trafficked so you can go more slowly to admire the panorama. This also has another advantage: you will only need to hire motorcycle liability insurance because, if you follow all the rules of caution, it will be very unlikely that you will suffer an accident.
The big cities like Madrid and Barcelona are also perfect places to discover by motorbike. Because it is a city with a lot of traffic, finding a car park can be a stressful experience. Not to mention the traffic jams at peak times. All these problems are eliminated if you travel the city on two wheels. Of course, in this case it is advisable that you opt for all-risk motorcycle insurance with franchise since you will not be free of any scratches or dents.
Dare to live different experiences , rent a scooter Barcelona!
Beyond the large displacement bikes or the scooters, there are other less conventional models that will allow you to live unique experiences. If you travel to a place where there are vast expanses of desert or if you simply want to travel the beach in a different way, the quads will be perfect. These four-wheel vehicles are very fun but any insurance company can tell you that they are also more difficult to drive so accidents are often frequent, especially if you are not an expert. Therefore, when renting a quad do not forget to ask about the coverage of the corresponding motorcycle insurance.
If you travel to a mountain destination, the enduro bikes will be perfect because they provide excellent grip and good cushioning. Also, as they are approved to travel by city, you can kill two birds with one stone. Of course, do not forget to hire a full-risk policy. Usually the rental companies already have a contract with an insurance company so all the paperwork will take a few minutes.