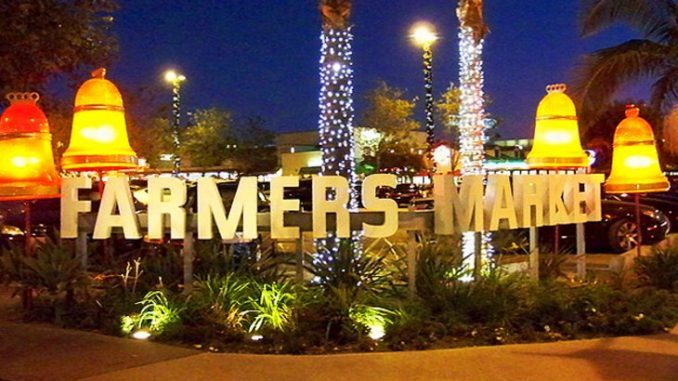 Los Angeles is an amazing destination, so much movie stars power, a must see for any travel fan. Just south of Santa Monica lies bohemian Venice. A stroll down the iconic Venice Boardwalk provides gorgeous ocean views, shopping opportunities, food, bars and eclectic street performers. Key spots in the area include Venice Skate Park and Muscle Beach Venice. Enhance your stroll with a coffee from Groundwork Coffee Company or Menotti's Coffee Stop. Rodeo Drive is synonymous with luxury and affluence. Though the Beverly Hills street itself is two miles (3.2 kilometers) long, the Rodeo Drive tourists flock to is a much shorter section bounded by Wilshire Boulevard to the south and Santa Monica Boulevard to the north. High-end stores like Louis Vuitton, Versace and Dior call this area home. Visitors may also want to stop by the Beverly Wilshire Hotel, the exterior of which was prominently featured in the film Pretty Woman(1990).
The Museum of Contemporary Art consists of three separate facilities and is dedicated to works from the 1940s onwards. Pieces from the permanent collection are on display, and regularly changing exhibits feature new works and emerging media. The MOCA Grand, on Grand Avenue, is the museum's primary facility, with the main galleries as well as the largest museum store and a café. The MOCA Geffen is in Little Tokyo, in what was formerly a police car warehouse. The MOCA Pacific Design Center is in West Hollywood and features rotating exhibits. Santa Monica. Shops, fabulous restaurants, blonde beaches, and the famous Santa Monica Pier make this a natural magnet for tourists and locals alike. Easy access to Beverly Hills and Rodeo Drive are also a bonus for sightseers. The Viceroy and the eco-conscious boutique Shore Hotel are popular high-end accommodation options, and the stylish Shutters on the Beach exudes all the casual elegance of a family beach house. For those seeking a fantastic salt-laced location without breaking the bank, try the Ocean View Hotel. Need to travel to Los Angeles and looking for a mansion to rent? See extra info at Mansion Rentals Los Angeles.
Let's be real—many people who travel to Southern California come primarily for Disneyland, "The happiest place on Earth." Walt Disney's inaugural theme park is more than 60 years old now, but its magic and excitement always feel brand-new. In 2001, an army of Imagineers added a second park to the resort, California Adventure, extending the fun with 30-plus more rides and attractions. At both of these Los Angeles attractions, Disney fans of all ages meet beloved characters, smile and scream aboard rides, cheer on parades, and get exhilarated by fireworks. Through it all, enchanting fantasy experiences make you feel like you're right in your favorite Disney or Pixar movie. The theme parks—both prime Los Angeles tourist attractions—are surrounded by the lively Downtown Disney shopping district and many fantastic hotels.
Free things to do in LA : Stroll the historic Farmers Market: The Original Farmers Market opened at the corner of Third and Fairfax in 1934 and retains much of its original flavor — the freshest produce, made-to-order peanut butter, gourmet meats and cheeses, and hot donuts — while adding a few extra touches (gluten-free pizza, gumbo, authentic Mexican food). This is a great LA attraction for the whole family.
The world-famous Santa Monica Pier is actually two piers in one. With its bait shop and pier-end restaurant, the longer section built in 1909 is characteristic of most Southern California piers. It's the shorter adjacent pier constructed in 1916 that most attracts visitors. The elevated plaza linking the two piers is home to an old-fashioned amusement park with a vintage roller coaster, a wooden carousel and one of L.A.'s most recognizable landmarks, a solar-powered Ferris Wheel that sparkles with an ever-changing LED light show every night. There's a small aquarium, a trapeze school and an array of tasty eateries at the pier too.
Nomade Villa Collection was started with one fundamental purpose: Sharing the tools and knowledge we have gained, of living like a Nomade to our clients. Across the globe, having a first hand approach and the research to back it is what sets us apart. We have sought out dedicated partners and affiliates for a combined total of 25 years experience in this field. Travel is essential to experience, and proper travel is essential to proper experience. Education, respect, love and travel. That is what being a Nomade truly is. Join the club, be a Nomade. Nomade Villa Collection is excited to welcome you to our tight-knit and idealistic luxury travel experience. See extra details on Ibiza villa rental.