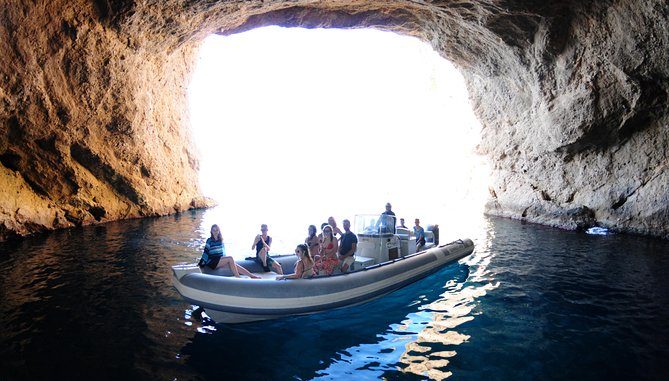 Do you want to bath in the sun ? Ibiza is a fabulous place to relax. What can you do in Ibiza? On Ibiza the sea is your playground. All of the main resort beaches have a watersports centre for jet-skis, parasailing and water-skiing and other motorised fun. Stand-up paddling and kayaking are also on the menu here. At the port in Ibiza Town you could also charter a yacht: You can sail alone if you've got the experience or hire a boat with its own captain to take you anywhere you want to go around Ibiza's craggy coast. You could also take your adventure beneath the waves. There are 17 diving schools on the island, and it's a wonderful activity here as the water clarity is so high and there are all kinds of caves and underwater drop-offs to see.
Santa Eulalia del Rio is a major resort on Ibiza, and it is located on the island's eastern coast. It's only a short drive from the main airport on Ibiza, and it is the spot for those who want culture and cuisine in addition to beaches and scenery. One of the main draws to Santa Eulalia del Rio is the long promenade that runs along the coast. Lined with palm trees, the promenade lets you walk next to the water and admire beach views for miles. The shopping and culinary options take precedence over nightlife at this coastal destination.
This popular bar is in San Carlos, a small, picturesque village in the north of the island, which was a famous hippy enclave in the 60s and 70s. Bar Anita was the hippy hangout back in the day, as it was the only place with a phone, and it was also where people came to collect their mail. The bar is still a hub for locals and visitors in the area, the original phone booth remains, and the wooden mail boxes are still used by people living in properties too remote for regular postal services. There's a nice shady courtyard, and an eclectic selection of art on the walls, which is said to have been donated over the years by local artists unable to pay their bills. Worth visiting to experience a slice of Ibiza's hippy history.
Did you know that Ibiza is home to multiple UNESCO World Heritage sights?? One of them being Ibiza Old Town (Dalt Vila)! Drag yourself away from the beach and explore it. Old Town is filled with cobblestone streets, castles, 14th-century cathedrals, stone statues, canons, and Gothic architecture. Put the phone away and take a walk through town. You'll find tons of hidden gems and narrow alleyways filled with cute restaurants and shops. Plus, you'll learn a lot about Ibiza's ancient history (it's way more than a party island!). Word to the wise: don't wear sandals while exploring Old Town. Those cobblestone streets are gnarly!
Playa d'en Bossa is the place to party. The most popular resort on the island, it's home to some of the biggest and best nighclubs in Ibiza. If you're looking to visit the legendary Space nightclub, or want an unforgettable night at Ushuaïa, then you'll likely want to stay in one of the nearby hotels in Playa d'en Bossa. From budget picks to five-star hotels, as well as the longest beach on the island, if you want to be a beach bum by day and party animal by night then, whatever your budget, Playa d'en Bossa is the place to do it. See more details at Playa den bossa.