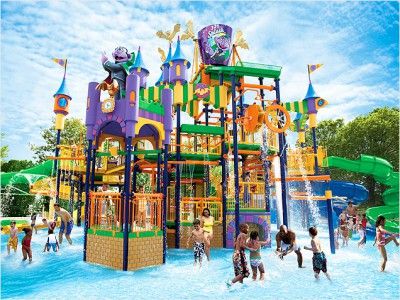 Vacation packages for relaxing with your kids, a complicated problem for families with kids. Let's see some destinations that are good for kids. Costa Rica has gained prominence as one of the top eco-friendly tourism destinations in the world. The Central American country is brimming with amazing learning opportunities and once-in-a-lifetime experiences for families to enjoy together, and 2019 is finally delivering on affordable family friendly accommodations. Guanacaste is a natural fit for families visiting the verdant country. Highlights include Las Baulas Marine National Park, the nesting ground of the endangered Leatherback turtle who deposit their eggs on the beach here October through March. Vandara Hot Springs offers adventure seekers an unforgettable race through tree tops on a canopy zip line. And there's also fishing, swimming and snorkeling along the pristine shores of Flamingo Beach.
Cayman Islands – This chain of three islands features glorious shallow water and calm sea, so all ages may enjoy a dip in the Caribbean. Diving and snorkeling are popular activities, while young naturalists will enjoy visiting Cayman Turtle Farm. Grand Cayman Marriott Beach Resort has recently completed an extensive transformation, making it an excellent choice for families staying on Grand Cayman.
Bophut, just 10 miles north of Koh Samui's main town Chaweng, is perfect for families. The water is calm and shallow. The sand is beautiful with a touch of coarseness that makes cleaning-off super easy. Nearby Fisherman's Village is filled with restaurants and small shops. Koh Samui has so many beautiful beaches it's hard to pick the best and some will say that Choeng Mon or Chaweng are just as good for families – both are a short taxi ride away.
South Beach may be a playground for adults, but a few miles north lies paradise for the pint-sized. Acqualina is a sparkling, seaside beacon for families who want a low-key beach holiday with thoughtful programming for kids. Already known for its educational, marine biology-themed camp, the property is stepping up its aquatic offerings with a new activity (in partnership with EcoAdventures, a division of Miami Dade Parks) that explores sea turtles during the summer hatching season. Using sea turtle artifacts, shells, and a nest search along the shore, a naturalist expert will guide families through the life cycle to learn why the animals come to shore, what they eat, and how they spend their days. From $450 a night.
For our dutch readers : Vakantie met kinderen Atlantis, Paradise Island – Dit resort en eiland in de Bahama's zijn voor veel, niet alleen de kinderen de fantasiestemming. Het Atlantis Resort biedt een onovertroffen waterpark met bijna een dozijn zwembaden, allerlei activiteiten, een kinderclub, strand en varen, en talloze kameropties op dit tropische eiland. Kijk ook eens naar de nabijgelegen, budgetvriendelijke Comfort Suites, die gratis toegang biedt tot Atlantis, zodat u de hele dag kunt wegglippen en naar de schone en eenvoudige kamer kunt gaan voor een fractie van de prijs.